Hi there! My name is Jan and welcome back to another blog post ◝(ᵔᵕᵔ)◜ ♥
If you didn't know I really love films. Like really love films. If I'm not crying or complaining over the latest book I've read, I will most likely be found crying or complaining about my latest anime binges and tv shows.
Since this blog is still "somewhat" new I've figured what another way of getting to know me is by discussing my absolute favorite animes. Of course there a lot to list out so I'll just be doing my top eight!
What genres are your favorite?
I don't know what's wrong with me but my favorite animes would usually consist of shoujo/slice of life/sad animes. For some reason I really like being sad and having my heart torn into pieces.
My favorite genres include romance, slice of life, action, drama/tragedy and comedies! Those are just my favorite types of animes to watch. If the main character doesn't make me feel sumn, I don't want it.
Most of my favorites that I'm about to list out are either a slice of life, or really, really sad (I'm sorry in advance) but I just love dramatic, sad, depiction of life stories because they make me think differently about life also while being able to tear my heart to absolute smithereens and I live for that sh*t.
Without further ado, let's get started!
Your Lie in April (2015)
This is the first anime that's ever made me sob, sob. A young prodigy grieving after his mother's death, meets a free-spirited violinist. Through their friendship, he learns to see the world through music once again.
I first watched this anime back in 2018 when a really good friend of mine recommended it to me and man, did I cry at the end. Not only was the story amazing and aesthetically pleasing to watch, but the music and soundtrack is what made this anime so much more appealing and heart-warming. To watch these two musicians with complete opposite personalities form a friendship and work through their each of their own trauma absolutely tore my heart into pieces. I absolutely loved it so much.
The cinematography
Not only was the story and characters absolutely amazing, but cinematography was absolutely phenomenal. My favorite moments in the anime would be whenever they played music, whether it be by the piano or violin, you would see all this type of art surrounding the two main characters as they played, symbolizing how music made them feel, how music itself was like a type of soul within them and how they were the only two people right in that moment.
See how absolutely beautiful that is? They were both two complete strangers before meeting each other, and through music did they learn what the value of life was and how meaningful their playing actually meant to not only them, but to others as well.
The ending scene absolutely broke me. The way their last performance together was executed and the way it was a reflection of what was happening in their physical lives made me cry my eyes out. This anime is not only amazing but it is also beautiful. Please check it out if you love music included in stories.
10/10
To watch the trailer for Your Lie in April, click here.
Hotarubi no Mori e (2011)
I think this was the first anime movie I watched last year back when quarantine was just beginning to start. I remember hearing a lot about this anime but could never find the time to watch it, so after one of my many late night group facetime calls with my friends, I promised them I would be back after watching the anime and came back to the call an hour later sobbing my eyes out.
Did this anime absolutely destroy me? Yes. Do I recommend everyone to watch this? Also yes.
Childhood friends-to-lovers have always been a trope that I hold near and dear to my heart, so not only did anime also do that trope justice, but the friends-to-lover progression between the two main characters was absolutely beautiful and magnificent to watch. Even though this movie was a very short to watch (45 mins) it felt like I was watching 2 hours worth of relationship building and love just because of good it was. The story is really heart-warming and tugs your heartstrings. The ending isn't what you expect but it's what makes this movie unforgettable. The characters were amazing, the story was phenomenal, you will need a tissue if you watch this.
10/10 stars for this one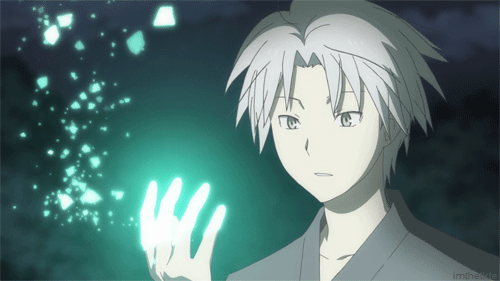 To watch the trailer for Hotarubi no Mori e, click here.
A Silent Voice (2017)
Was this another anime that made me bawl my eyes out? Yes. Did I have any regrets at all after watching it? No.
I've actually watched this movie twice; the first time I didn't cry because I wasn't really paying attention to it and had many other things on my mind, the second time was just last year and I finally got the chance to digest and take in the whole story and characters, making an everlasting impression on me that I will never forget.
The story is so absolutely wonderful. From both main characters, we see a glimpse of their mental health and what they're both going through. How they both have this struggle of being alive because of depression. The main message of a struggle of communication between the main character Ishida and Nishimiya really warmed my heart because of how much it reflected society, and how they are not a lot of people who are accommodating to people who are impaired and that just really hit my heart right from the start.
The character I connected the most with was Shoya Ishida, with anxiety was a constant presence in his life and how he always felt alone and how he had to prove to not only Nishimiya but himself also how he was a good person and how he had to try living.
This movie is an absolutely need to watch. If you haven't watched A Silent Voice, please check it out.
To watch the trailer for A Silent Voice, click here.
Orange (2016)
This anime is really heavy on the struggle of carrying guilt and grieving over the death of a loved one. It's such a wonderful and beautiful anime and clearly depicts the feelings of how one can look okay on the outside but not be so entirely okay on the inside.
The value of friendship and time is a clear message in this anime because of how much each character tries to make all the right choices when it comes to their new friend Naruse. I know there's a lot of commotion around the subject of finding a significant other and being in a relationship, but I feel like friendship and being able to have your friend's back is just as important as a romantic relationship. This anime helped me realize that every single person that you meet, whether it be for a second for ten years, they all leave a sort of impact in your life, no matter how small or big, they were a part of your life, and we shouldn't take that for granted.
This anime really opens your eyes on how you should check up on your friends and family because no matter how okay we may seem on the outside, we don't truly know everyone is actually feeling.
To watch the trailer for Orange, click here.
I Want to Eat Your Pancreas (2018)
This anime kid of hit home because I found myself being able to relate to the main character and how she came to terms with her sickness, but what I loved the most about her was that she didn't make her illness become her whole personality and how she always saw the bright side of things no matter what.
I also really love the badass/idontgiveaf*ck and himbo best friend trope with all my heart. The two characters really reminded me of myself and my best friend! Overall this story was very touching and not at all what you expect. You think that you know it's going to turn out but then turns into something completely different. This movie overall was amazing and had me laughing every fifteen minutes or so.
9/10 stars for this one.
To watch the trailer for I Want to Eat Your Pancras, click here.
Weathering With You
I actually watched this movie in theatres at the very beginning of 2020 right before COVID-19 hit hard and the way I will never forget the way how badly I teared up towards the end of the movie. I'll never forget that night and feeling ever again. It was my best friend's 20th birthday, it was cold outside and our breaths always came out as icy particles whenever we exhaled and the mood was just immaculate.
If you've watched the very popular anime movie Your Name, then you'll definitely enjoy this. You might even be surprised on who makes special appearances in this one.
To be able to actually watch this film in theatres was such amazing experience. Especially since I got to hear the amazing soundtrack by one of my favorite band The Radwimps so clearly from all the surrounding speakers.
You can kind of see where the story is going towards the end and how fate and destiny ultimately win in the end, even though I kind of predicted the ending, I will never forget scene during the very last act. There's this line from the film that has been in my head ever since I watched it last year, and it's "I don't care if the world never sees sunshine again, I want you more than any blue sky."
The line alone made the movie unforgettable. The story is beautiful and the relationship between all of the characters is just heart-warming and magnificent. Please watch Weathering With You. You will not be disappointed. I promise.
10/10 stars
My Little Monster (2012)
Pause, right now. I know that the last six animes I've listed above have all been outright sad and tear-jerking, so finally, I present to you, dear reader, fluff.
Yes, I'm recommending My Little Monster, I feel like it's a really nice and light-hearted school anime that makes you fall deeply in love with both of the main characters. If you like the focused/idontcareaboutanythingelse main protagonist and dumb himbo who's in love with her kind of trope, then I say that this anime is perfect for you.
I watched this anime my freshman year of college and can I just say that I loved, loved, loved this anime sooooo much after I finished watching it. It's an easy slice-of-life anime that you will never get bored of watching. It's such a light-hearted anime about a love story between the studious girl and her trouble-maker classmate.
Horimiya (2021)
I know that this anime is quite relatively (?) new as it just came out at the beginning of the year, but this is one of the stories that I hold near and dear to my heart. I read the manga back in high school and I remember just loving it soooo much that I was absolutely geeked out when I found out the adapted anime would be coming out soon.
I find these two characters to be so amazing and I absolutely love them with all my heart. Izumi Miyamura who is this soft-spoken, quiet introvert that no one talks to having another side that only Hori knows about is just so??? fluffy??? to me??? Like you must like someone so much if you let them see a part of you that no one else knows about. Same goes for Hori, while she may look like popular and outspoken idol student on the outside, she really just is a homebody who remarkably resembles a housewife who really cares about her little brother.
I find their love story to be just absolutely adorable and cute. It's the kind of high school love story I wish I had back then but I'm so glad I got to read this manga when I was still a student back then.
I wish I could say more about how fluffy this anime is, but I'm still waiting for more episodes to be released. I have absolutely no idea if this anime will make me cry or not. We'll just have to wait and find out.
It's your stereotypical high school anime with a shy emo boyfriend and outspoken preppy girlfriend. It's my favorite anime of all time. Definitely check it out if you love fluff and romance.
Definitely a 10/10 stars for me
To watch the trailer for Horimiya, click here.
At last, those are all my favorite animes!
Have you watched any of these? What are your thoughts on them? What are your favorite animes that I should check out? If you definitely like crying (lol) and coming out of a film feeling like your entire life has changed, you should check out these animes.
Also, you should listen to the Radwimps music while you're at it. The soundtrack for Your Name and Weathering With You makes me ball my eyes out everytime I listen to it.